JUST RELEASED!
Book Five: Tainted Blood
THE VAMPIRE RECLAMATION PROJECT
by S. S. Bazinet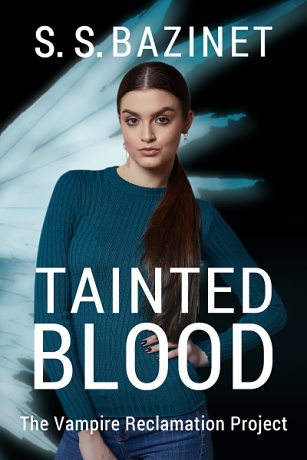 DESCRIPTION: TAINTED BLOOD is a love story! Ex-vampire Arel believes that he's ready for romance and a relationship with the woman of his dreams. He thinks that his search is over when he meets a gorgeous woman named Claire. However, perfection comes with a staggering price. Determined to pay that price, Arel makes plans to marry Claire even if it means giving up all that he holds dear. When a second woman named Elise comes into the picture, Arel is confronted with his choices. After being alone and single for a very long time, he suddenly has two women vying for his heart and maybe even his soul.
Category: Fiction / Paranormal / Fantasy
Format: Electronic Book
ISBN: 978-1-937279-13-4
EBook: Amazon
---